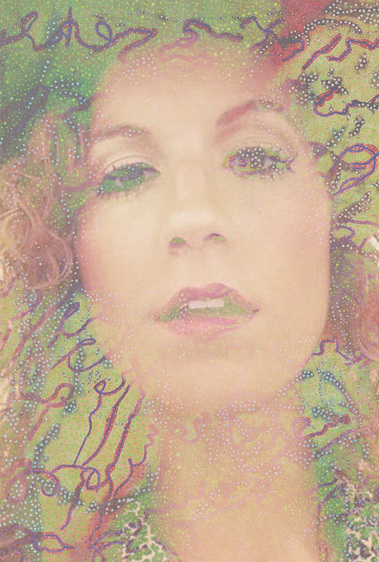 Amanda Naseem is a New York City based creative producer, line producer, and short film programmer for the Woodstock Film Festival.
She is currently producing the feature documentary Gentle By Birth in which filmmaker Doree Simon confronts her brother's fatal opioid overdose by investigating stigma as the unspoken barrier to his recovery. She recently produced the documentary Borrando La Frontera (Erasing the Border) about an artist who imagines a world without walls by making the Mexico/US border wall disappear (Hot Springs Documentary Film Festival), as well as the documentary Let's Talk About You, Amber Mark, which follows a pop artist with a complicated upbringing just as her career is taking off (VICE TV broadcast).
She produced the critically-acclaimed web series, The Outs, named Paper Magazine's "Best Web Series Ever" and The Atlantic's "Best Television Episodes of 2013." The series was recognized by the administrations of Mayor Michael Bloomberg and President Obama. The season one finale featured an appearance from Outs admirer and Tony award-winning actor Alan Cumming. She went on to produce a new series with the same creative team called Whatever this is. The pilot episode was named a Vimeo Staff Pick, and the series was named Indiewire's "Best Drama Web Series of 2013."

Previously, Amanda spent half a decade as a Supervising Producer at VICE Media where she produced premium documentary series, branded content campaigns, commercials and music videos filmed all over the world. She also served as Director of Exhibitor Relations at Adopt Films, theatrically distributing internationally award-winning films from Cannes, TIFF, NYFF, and the Berlinale alongside maverick independent film distributor Jeff Lipsky. Key distribution credits include: Christian Petzold's Barbara, starring Nina Hoss; Miguel Gomez's Tabu; Ursula Meier's Sister, starring Lea Seydoux; Jean-Marc Vallée's Café de Flore, starring Vanessa Paradis; and Marie Losier's extremely contemporary love story, The Ballad of Genesis and Lady Jaye.
Amanda got her start in film working as an assistant to Meira Blaustein, the Executive Director of the Woodstock Film Festival, and to Ron Nyswaner, Academy Award nominated screenwriter of Philadelphia.
Amanda has guest lectured on digital series at USC School of Cinematic Arts and Johns Hopkins Graduate Program in Film and Media, participated in the 2019 IFP Documentary Lab, 2014 IFP Film Week Web Storytellers Project Forum & SAG Indie Reading Series, and has spoken on panels for IFP Film Week, Screen Forward Lab, Doha Series Lab, and Australian International Screen Forum.

Notable producing credits include: Marc Meyers' How He Fell In Love (LAFF '15), starring Matt McGorry (Orange is the New Black) and Amy Hargreaves (13 Reasons Why); Laurent Rejto's Persephone, starring Academy Award winner Melissa Leo; Jeff Lipsky's Molly's Theory of Relativity; Ron Nyswaner's documentary of Tony Award winner Mary Louise Wilson, She's the Best Thing In It (SXSW '15); production management for Brian Savelson's In Our Nature, starring John Slattery and Gabrielle Union (SXSW '12); Blondie, Steve Aoki, and A$AP Ferg music videos.
Available for ideation, creative producing and line producing, development, budget creation, film festival programming, distribution strategy, university lectures and consulting.
Producing and general inquiries: amanda.naseem@gmail.com
Woodstock Film Festival programming: amanda@woodstockfilmfestival.org